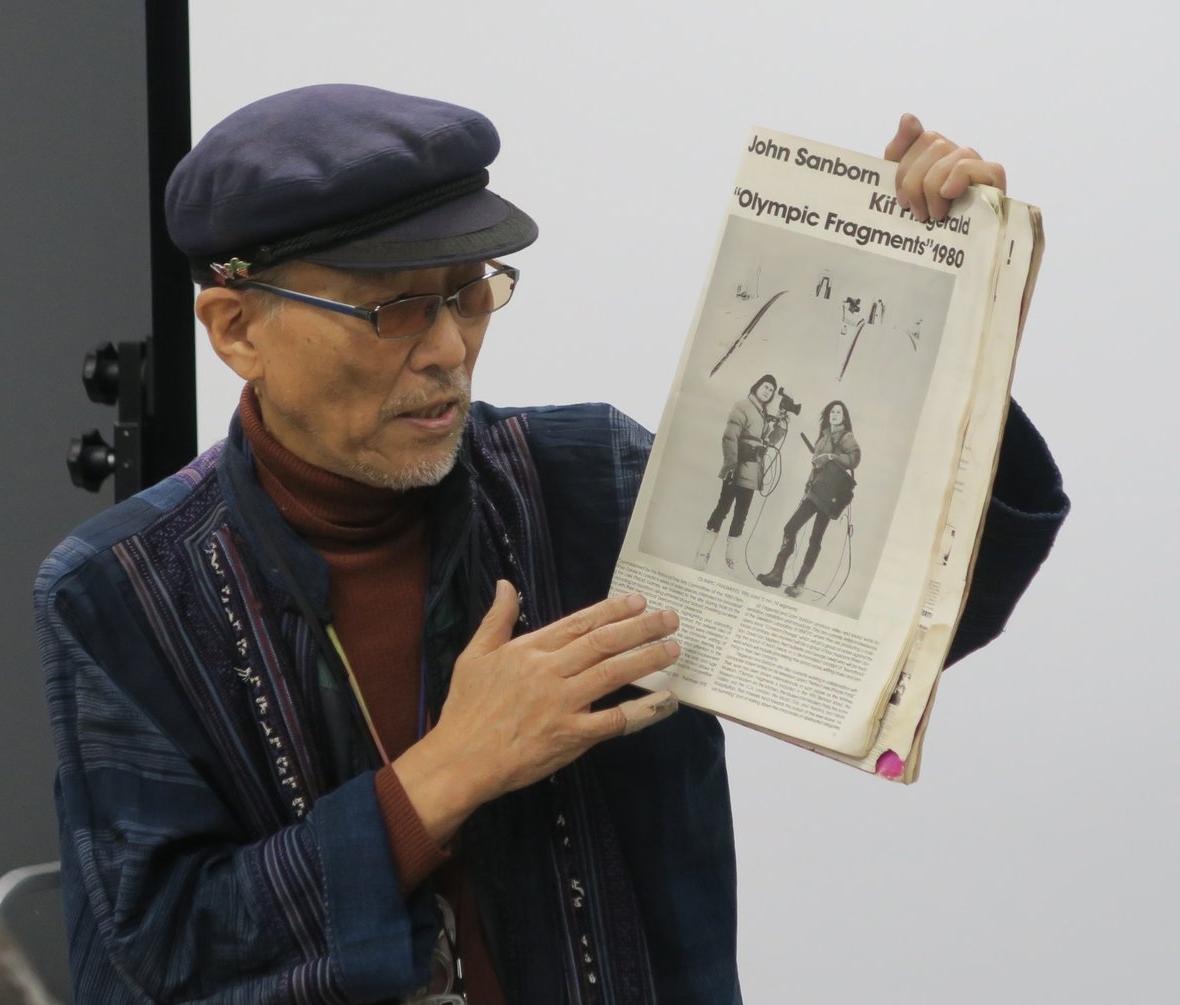 ko nakajima
Nakajima Ko began his career in experimental animation with the creation of works such as Seizoki (1964). At his solo exhibition at the Sogetsu Art Center, a space for avant-garde art in 1960s Tokyo, he produced Seizoki by painting directly on the film between screenings. His perennial interest in integrating new technologies, exploring the potential of film, video, and eventually computer animation, joined his desire to explore human intersections with nature, as seen in his Biological Cycle series (1971-); he created the first work in the series, Biological Life (1971-), by copying manipulated film footage onto video, then further manipulating the work with a video synthesizer.

In 1971, Nakajima established Video Earth Tokyo, the pioneering video-art collective. Nakajima used one of the earliest available portable video recorders to document Video Earth Tokyo performance pieces and teach the new technology. Video Earth Tokyo members created works, broadcast works on cable television, and participated in international exhibitions and emergent CG (computer graphics) conferences. In 1982, Nakajima introduced his Aniputer. Aniputer technology allowed wide access to creation of video animation, as this personal portable computer integrated with a video camera, developed in collaboration with Japan Victor Company (JVC), allowed any user to directly manipulate video and images on a screen, creating animations in real time. Nakajima used his expertise manipulating film, photography, and video with computer technology to create what is perhaps his best known work, Mt. Fuji (1984), a ninety-minute rhythmic meditation on nature, spirituality, and perspective.

Nakajima has produced works in France, Canada, New Zealand, and Denmark. Representative works include Biological Cycle series (1971-), My Life series (1976-), Mt. Fuji (1984), and Dolmen (1987). His works are in permanent collections internationally, including in Centre Georges Pompidou (France), The Museum of Modern Art (U.S.), Long Beach Museum of Art Video Archive (U.S.), and the Getty Research Institute Special Collections (U.S.).
During the Community Archiving Workshop in Tokyo, artist Ko Nakajima let the workshop process part of his collection. Artist Ko Nakajima introduces his works to the workshop participants. Video by Mitsuru Maekawa.